Peyton Manning's visit "productive" but no deal yet
On another glorious weekend in Colorado, the sun shone, the air warmed and the mountains majestically revealed their beauty.
Oh, and Tim Tebow remains the Broncos' quarterback.
Remember when the people here wanted Tebow more than Colorado itself?
When free agent Peyton Manning decided to leave this wondrous state Saturday night — getting dropped off at Centennial Airport by friend and former teammate and ex-Bronco Brandon Stokley — for the hot Arizona desert (80 degrees today, 86 by midweek), the frenetic buzz surrounding Broncos headquarters at Dove Valley was replaced by a somber silence.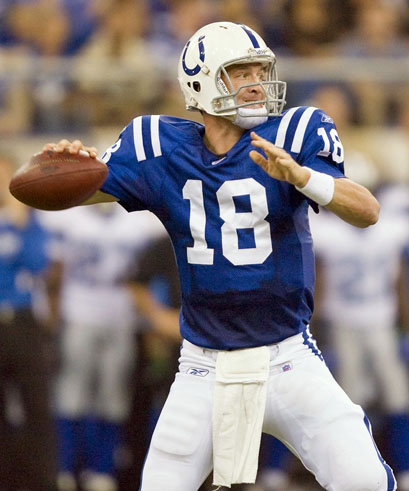 "The visit was productive," a Broncos source said. "The team is hopeful and encouraged by the time spent" with Manning. Still, John Elway knows from all those millions he made in the car dealer business that once the customer leaves the showroom, the chances of closing the deal drop significantly.
Then again, there's no sense for the Broncos to drop their daubers. The Kansas City Chiefs and Seattle Seahawks are trying to get in the Manning sweepstakes, and he hasn't visited them. As long as there's a chance to acquire a player of Manning's caliber, there is reason for optimism. Even though he missed the entire 2011 season because of neck surgeries, Manning has 399 career touchdown passes, 11 Pro Bowl appearances and one Super Bowl title ring.
His release to free agency Wednesday by the Indianapolis Colts was expected and shocking to the NFL masses. His neck injury, coupled with a $28 million option payment that was due late last week and good fortune that resulted in the Colts having the No. 1 overall draft pick at a time when quarterback Andrew Luck is eligible for selection, were the primary factors in pushing Manning to Colorado for a 29-hour visit.